Southwest Water Treatment.com has simplified your eco-friendly non-chemical water filtration product shopping experience by offering "No-Salt" water treatment options. This online catalog features water treatment equipment for the residential whole house, commercial business, irrigation water, cattle, horses, goats, poultry, organic farms and greenhouse water applications that do not require salt, chlorine, or other chemicals to be added to your water supply. Whether you receive your water from a municipal city water treatment plant or you own your own private water well we offer a wide array of Salt-Free & Chemical-Free Water Filtration Products.
ENTER THE RAINDANCE H2O STORE
The premiere online store from RainDance Water Systems
Shop for Salt Free Iron Filters, Nano Membrane Water Softeners, UV Systems, Reverse Osmosis
Whole House & Commercial Water Filters

Eco friendly Green Water Treatment Products including Water Conditioners that do not waste water or require electricity, Well Water & Iron Filters that do not require salt or chemicals for regeneration, Water Softeners that are salt-free, UV Bacteria Disinfection Systems, Chemical Free Irrigation Water Filters, High Recovery Commercial & Whole House Reverse Osmosis Systems, Whole House Water Filters, Large Animal Travel Water Filters, Equine, Poultry, Cattle, Livestock & Agriculture Water Purification Systems, and FREE SHIPPING on most orders within the Continental USA.
Chemical Free UV Water Disinfection Systems for Whole House & Commercial Business
Our Most Popular NF Nano-Filtration Membrane Softening Systems:

​

Alternative to Reverse Osmosis Systems - What is Nanofiltration?
Nanofiltration is a liquid separation membrane technology positioned between reverse osmosis (RO) and ultrafiltration (UF) A nanofiltration filter has a pore size around 0.001 micron. Nano Membranes provide high productivity performance while reducing a high percentage of salts, nitrate, and organic compounds such as pesticides, herbicides and THM precursors. The low net driving pressure NF membrane allows the removal of these compounds at low operating pressures - NF also removes hardness from water, which accounts for NF membranes sometimes being called "softening membranes" – NF is an attractive alternative to lime softening or zeolite salt regenerating type softening technologies. Applications include drinking water filtration - water softening - commercial business - farming - agriculture - livestock - greenhouses - horses – residential homes -irrigation.
​
Nano filtration water treatment is much the same as reverse osmosis technology. The key difference is the lower rejection levels - Nano Filtration is used where the high purity of reverse osmosis is not necessary – reverse osmosis systems remove up to 99% of dissolved minerals, the nano membrane removes only around 75 to 80%. This means that the softened filtered water contains a partial mineral content which provides a good mineral taste while filtering excessive hardness, chemicals, nitrates, sulfates, pesticides, insecticides, and off taste components. Our Nano filtration systems offer a cost-effective alternative to commercial & whole house reverse osmosis units, as Nano filtration systems can be operated at lower operating pressures and typically do not require the addition of a separate water softener. The level of dissolved solids to be removed is less than what is typically encountered in brackish water or seawater. As such, Nano filtration is especially well-suited for treatment of municipal city tap water, well water, or water from surface sources like rivers and lakes.
Learn more about our commercial stationary and portable Nano Filtration Systems on our updated catalog page at: Nano Water Filtration ​

Commercial Stock Water Treatment: If you require a farming, horses, cattle, chicken & poultry, goat, sheep, livestock or agriculture portable water filtration system please contact our AG Division Email - Livestock@RainDanceH2OStore.com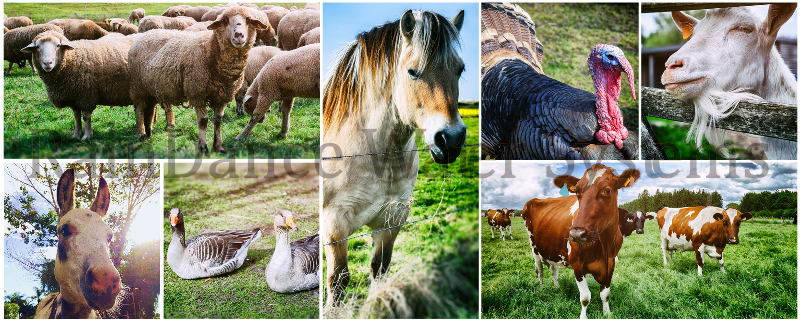 ---
No Salt Iron Removal Filters & Chemical Free Well Water Purification Selection Guide:

High iron content in well water is a common problem afflicting many homes and business's. Blocked Sprinklers, Staining, Corrosion, Bitter Tastes are all common symptoms of high iron content. Often the iron is in soluble form (clear water iron) as it exits the well only to slowly precipitate out throughout the whole distribution network. Normal filtration systems are not effective at removing this form of iron. Our Salt Free method offers a catalytic iron removal media system capable of removing iron to negligible levels. These systems are designed to operate automatically and backwash as necessary without using any chemicals or salt.

Commercial, Business, & Residential Whole House Well Water Filters:

No Salt, No Chemicals To Add Well Water Filters for Iron, Manganese, Sediment, Sulfur Odor, Hard Water Scale, Bacteria, and more.




---
---
Chlorinated City Tap Water Treatment - Salt Free Water Conditioner & Drinking Filter Systems Selection Guide:

RDWS-Sierra Package's are Water Conservation & Water Drought Compliant! No salts required! No back-washing required! No regeneration cycle required! No increase in sodium content in water! Can help reduce the previous scales of plumbing! Catalytic process converts Ca and Mg into harmless micro crystals! Virtually Maintenance free! No electrical connections required! No drain connections required! No control valves required! Very easy to install - We also include an install kit! Very healthy water!

Whether you are Going Green, looking for a Eco-Friendly Water System or live in an area where there are Water Softener Restrictions we can help design the perfect chemical free water treatment system for your home or business Did you know: Effective March 27, 2003, the installation of residential automatic or self-regenerating salt using water softeners, including new and replacement units, was prohibited in the Santa Clarita Valley. Communities affected include, but are not limited to: Santa Clarita, Saugus, Valencia, Newhall, Castaic, Canyon Country, Stevenson Ranch, Fair Oaks Ranch, Bouquet Canyon, Mint Canyon, and Forrest Park.

Water Softeners and Restrictions: Ramona California, The Ramona Municipal Water District (RMWD) prohibits the use of water softeners that discharge salt into the city sewers.

Not just California, we are seeing restrictions on water softener discharge Nationwide including areas of Texas, Massachusetts, Michigan, and Connecticut.

Some Legislative Codes prohibits the use of water softening units that discharge brine into the public sewer. Assurance: The RainDance Water Systems City Water RDWS-Sierra Packages listed below will not be affected by any statewide chloride discharge ban or restriction and are in 100% compliance of any water softener salt discharge restrictions that your state may have
---
Custom whole house reverse osmosis water purification packages designed for well water and city tap water - compact wall mount series. .

Salt Free Water Filters for Wineries and Vineyards : Salt free and non chemical water filtration and purification for wineries, vineyards, and growers ......Learn more here
Commercial Water Treatment Selection Guide:

Commercial Reverse Osmosis Systems, , Industrial Water Filters, Commercial Business Water Treatment Equipment, Water Purification for Livestock, Agriculture, and more.
Commercial Business, Manufacturing, Agriculture: Our Custom Commercial Reverse Osmosis & Industrial Water Purification Systems are suitable for applications such as glassware, rinsing, beverage, solution preparation, livestock, growers, and numerous other scientific, commercial and industrial applications. Water purified by reverse osmosis has had often greater than 95% of dissolved ions, and 99% of most contaminants removed. We offer state of the art reverse osmosis systems from stainless steel wall mount to vertical and horizontal mount series to pre-package ro water system skid mount units. We can help design the most water efficient reverse osmosis system based on your application and water quality needs. If your restaurant, business, manufacturing plant, home or farm requires your water to be within certain quality parameters Contact Us today for a no obligation water treatment quote.




From Florida to California to New York to Oregon we have helped solve problem water issues. If you have any questions or need help selecting the right commercial water filtration system please call our customer service department at 1-877-788-8387 or e-mail for a

FAST

response:

sales@southwestwatertreatment.com
Commercial reverse osmosis systems are designed for applications such as glassware, rinsing, beverage, solution preparation, and numerous other scientific, commercial and industrial applications. Water purified by reverse osmosis has had often greater than 95%of dissolved ions, and 99% of most contaminants removed.
Reverse Osmosis Water Systems and Support Filtration Equipment for livestock, growers, farmers, irrigation and agriculture including palm trees, tomatoes, avocados, almonds, nut farms, berries, citrus fruits, grapes, green houses, orchards, and irrigation filtration system for farms. Proven Treatment for Total Dissolved Solids (TDS), Sodium (Na), Sodium Adsorption Ratio (SAR), Sulfate (SO4), Nitrate (NO3-N), Electrical Conductivity (E.C.), Chloride (Cl), Bicarbonates (HCO3), Hardness, Silica, Iron (Fe), Manganese (Mn), Organic Chemicals and more.
We offer commercial water filters for distilleries, breweries, wineries, vineyards, micro-breweries, purified ice and beverage companies.

We offer bacteria, nitrate, sulfate, salt water filtration systems for livestock including horse farms, cattle, pig, chicken, turkey, sheep, duck, poultry farms, dairy farms, dog kennels, exotic animal farms.

We offer reverse osmosis systems and industrial water treatment solutions for manufacturing including bottled water stores, pharmaceutical, electronic industry, process water, chemical industry, electroplating industry, electrical power generating, polymer solutions and more.
"We offer custom design industrial & commercial reverse osmosis water filter products to meet your specific business and water quality needs."
Compact Space Saving Light Commercial Reverse Osmosis - With Optional Post DI Purification

The Light Commercial TSM RO System Reverse Osmosis Systems design is optimized for either shelf mount or wall mount installation. The four models; 400 GPD, 800 GPD, 1200GPD and 1500 GPD all occupy the same very compact footprint. This allows flexibility in accomodating the limited space available in most commercial utility equipment locations. Quick connect tube fittings on all system ports further simplifies installation and service. Most important, all TSM models incorporate the most reliable combination of proven reverse osmosis hydraulic design and state of the art Thin Film membrane elements to provide the long term performance expected by commercial users. Review detailed information and pricing on our TSM light commercial systems....Learn more here

Commercial Reverse Osmosis - With Optional Complete Integrated Skid Mount Configurations

TV Series Reverse Osmosis Systems are designed for commercial /industrial applications where floor space is at a premium. All major system elements are mounted within a sturdy tubular stainless steel frame, welded for long term rigidity and open for easy access to all components. The TV system is a compact, heavy duty R.O. water purifier for users requiring 2000 to 12000 gallons per day water production. TV systems are fully equipped with the instruments and controls needed for reliable long term operation. Review detailed information and pricing on our TV commercial systems....Learn more here
We also offer a wide array of water filter systems for Commercial Business & Irrigation Solutions:
We can provide iron filters, manganese, chloramines, chlorine, organic chemicals (VOC's), pesticides, fertilizers, sand, sediment, and turbidity filters to unique specifications, single, duplex, triplex and made to order water filter configurations....Learn more here
Sea Water Filters: We Provide Easy To Use Sea Water Desalination & Brackish Salt Well Water Filtration Systems Designed For Residential Home Use and Commercial Drinking Water Applications. Engineered Salt Water Filters From 500 Gallons Per Day To 1,000,000 Gallon Per Day Suitable For Whole House Water Filtration, Island Resorts, Hotels, Motels, Vacation Homes, Emergency Drinking Water Treatment, Camps, Lodges, Designed for Sea Water, Salt Water, Sodium & Chloride Filtration, Brackish Well Water, Salty Borehole Water Treatment - Ideal for Back Up Sea Water Source Filtration....Learn more here
---
Farmers & Agriculture Water Treatment Equipment - Check out RainDance H2O, USA for all your farming, livestock, agriculture, greenhouse, flower growers, produce farmers, and commercial water purification, filtration, softening, and water refining needs. Quick Link: www.RainDanceH2O.com
RainDanceTEA.com - RainDance Water Systems introduces RainDanceTEA.com your source for premium loose leaf tea blends from the world over. Now brew and drink the same delicious teas that we offer restaurants, cafe's, and teahouses in the convenience of your own home.
Our customers include numerous companies, manufacturers, cattle & dairy farms, and households around the world - United States, Spain, Japan, Canada, Taiwan, Malaysia, United Kingdom, and the Bahamas who require water treatment and pure water applications.
RainDance Water Systems customers include: The United States Coast Guard, San Diego State University, Palomar College, Quinlan Texas Elementary School, Hunter Industries, Sonance Corp., Owens Brigam Medical, Coldwell Banker Realty, 1st Choice GMAC Realty, Century 21 Realty, Austin Productions, Fairfield Country Club, and Auer Precision Inc. just to name a few.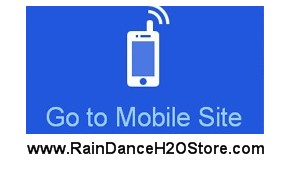 ---
Follow us on Twitter
Follow RainDance Water Systems on Twitter to receive water filter product updates, feature announcements, and exclusive savings information.