Worldwide Water Filters For Poultry, Livestock, Agriculture, Farms, Horse Ranches:

From California to Texas to Florida to Kentucky We Have Provided Equine, Poultry, Livestock & Farm Water Purification Systems. View Information On Our Best Selling Portable Farm Water Filtration Systems Below: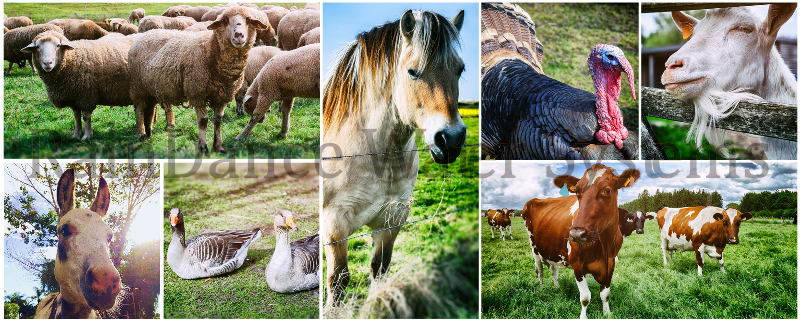 See our Portable Nano Filtration System in action, thanks to Kevin from Florida!
"Thank you. If you ever need a reference for your system let me know. I have your system hooked to a solar pump and pressure tank over 200ft away. Produces great flow. Without the filter the horses will not drink the water."


Kevin (Florida) Model # Non-Electric RAIN-TPC-1500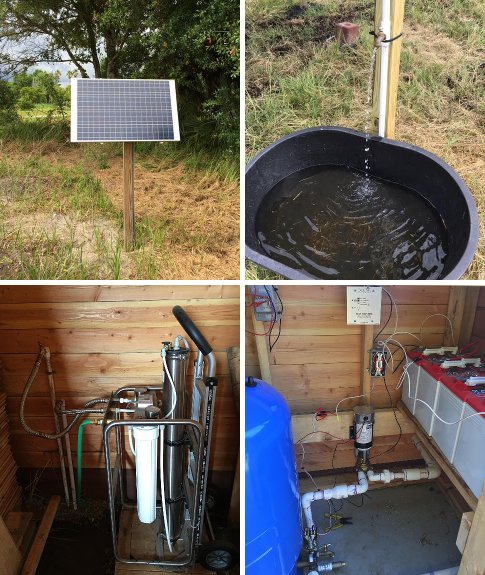 Portable Equine & Livestock Water Purification
The State-Of-The-Art Portable Nano Water Filtration (NF) RAIN-TPC Series
Premium chemical free drinking water for Horse Owners, Equine Facilities, Training & Performance Barns, Cattle Dairies, Poultry Farms, Goats, Sheep, Agricultural Growers, Off-The-Grid Uses, Irrigation, Filling Water Tanks, Storage Tanks, Livestock Water and more
Many livestock owners have heard that Nano Filtration Systems are effective at filtering and reducing unhealthy and even harmful contaminates from the water that your livestock drink. Some water will have some unhealthy matter in it, and this includes chlorinated chemical-treated municipally-treated water as well as your own private well or public well water sources. With NF Membrane systems, the water is forced through a semi-permeable membrane that captures 80-90% of these contaminants. Through this filtration process, the water can be healthier to drink and can taste better. NF systems can also remove hard water minerals without the use of chemicals or added salt.

Treat your animals to clean, fresh filtered water for better

hydration, performance, and productivity.

<![if !vml]><![endif]><![if !vml]><![endif]>
The Rain-TPC Water Systems are unlike any other equine & livestock drinking water purification system on the market today. These are more than just simple cartridges, which don't compare to nano membrane filtration capabilities. Our nano membranes provide high productivity performance while filtering and reducing a high percentage of salts, nitrates, sulfates, tannins, fluoride, hard water, bacteria, viruses, chlorine, and organic compounds such as pesticides, herbicides, insecticides, THM precursors, and more, all without the use of chemicals. These systems are designed to filter both Well Water and City Treated Water sources.

The Rain-TPC Water Systems are known for their true portable design and ability to produce larger amounts of water than most other portable livestock systems, while having an easy-to-use operating procedure – simply connect standard garden hoses to operate. Eliminate the need for a wagon or wheelbarrow to take your filters from point A to B because the Rain-TPC Systems have a built in dolly for the best mobility around your ranch, barn, or farm. These filters are the perfect solution for unknown drinking water found at horse & livestock shows, events, campgrounds, rodeos, and parks. Simply load the system onto your truck or trailer and hook up to a water supply hose to provide your animals with the same fresh water they're used to at home.

The most important part of the Rain-TPC Water Filtration System is the special membrane that purifies the water. Unlike the membranes used in most reverse osmosis systems, which remove up to 99% of dissolved minerals, the nano membrane removes only around 75 to 80%. This means that the purified water contains the partial mineral content vital for health and good taste while filtering excessive hardness, chemicals, nitrates, sulfates, pesticides, insecticides, and off taste components which can cause lower than normal hydration in livestock.
<![if !supportLineBreakNewLine]>
<![endif]>
The Rain-TPC Systems include a welded all stainless steel frame and pressure vessel, integrated aluminum dolly cart with 8" wheels, dual 2.5"x20" sediment and carbon block prefilters, prefilter in and out pressure gauges, 4"x40" special membrane filter element(s), Easy-to use ¾" standard hose inlet feed water, outlet filtered water and drain water connectors, digital electronic water purity monitor for feed and product water, and combined flow restrictor/membrane flush valve. The pressure gauges provide an indication of prefilter condition and feed water pressure while the water quality monitor shows the mineral content of both feed water and product water allowing verification of proper membrane operation<![if !supportLineBreakNewLine]>
<![endif]>

The Portable Nanofiltration Benefits
Completely portable – Simply cart out to your horse barn, stables, greenhouse, organic garden, fill water tanks, etc.
Perfect to take on the road - now have better water at horse shows, horse events, horse campgrounds, and horse trailer water.
Simple to operate - Simply connect standard ¾" water hoses and turn on.
Lower operating costs
Lower energy costs
Reduces salt (TDS) Total Dissolved Solids
Reduces sodium & chloride

Treats bacteria & viruses

Organic compounds such as pesticides, herbicides, insecticides, THM precursors

Reduces heavy metals
Reduces nitrates and sulfates
Reduces color, tannins, and turbidity
Softens hard water without the use of salt

Custom Portable Water Purification - Provide the Ultimate Water for your Horse Ranch, Barns, Horse Stables, Livestock & Poultry Drinking Water, Organic Farms, and more.
Need More information or Current Pricing? For your convenience we also offer Live Chat everyday from 5am to 10pm PST with livestock water filter specialists, where you can ask questions, receive real-time live answers, water filter recommendations from our Online Techs, Support Staff and Well Water Filter Experts - simply click on our Live Chat button below.
---
---