Commercial Reverse Osmosis & Industrial Clean Water Treatment Systems
Have a "Reverse Osmosis" water filter question or would like to request an online quote? Call 1-877-788-8387 - Email: Sales@SouthwestWaterTreatment.com or Use our Contact Form and we will have a water treatment representative contact you ASAP
We specialize in high quality water treatment with a range of turnkey reverse osmosis systems for commercial and industrial applications.
We offer reverse osmosis water filter solutions for distilleries, beer breweries, wineries, vineyards, micro-breweries, purified ice and beverage companies.

Commercial Water Filters for sodium salts, total dissolved solids, and silica water filtration through commercial reverse osmosis, nano filtration and ultrafiltration systems for agriculture including palm trees, tomatoes, avocados, almonds, nut farms, berries, citrus fruits, grapes, green houses, orchards, and irrigation filtration system for farms.

We offer bacteria, nitrate, sulfate, salt water filtration systems for livestock including horse farms, cattle, pig, chicken, turkey, sheep, duck, poultry farms, dairy farms, dog kennels, exotic animal farms.

We offer water purification solutions for manufacturing including bottled water stores, pharmaceutical, electronic industry, process water, chemical industry, electroplating industry, electrical power generating, polymer solutions and more.
Customer Assurance - We have become a stable and reliable name in the water treatment industry. We take great measures to assure our customers the best quality, dependability, service, and reliability. Why RainDance Water Systems? We offer the following:
Member Ramona Chamber Of Commerce
Extensive customer list
Secure online ordering or call toll free 1-877-788-8387
We know reverse osmosis! Quality Equipment - Knowledge - Superior Customer Service
Free shipping on most systems (continental US) - Overseas exporting available.
Our customers include numerous residential households on well and city water sources, commercial applications, business facilities and farms throughout the United States, Venezuela, Spain, Africa, Canada, Japan, U.K., Bahamas, Cayman Islands, Indonesia, Taiwan, Singapore, Kabul, Afghanistan, and Malaysia.

A small sample of our customer base includes: The U.S. Army, The U.S. Environmental Protection Agency (EPA), The U.S. Fish and Wildlife Federation, The United States Coast Guard, Washington St. National Park Service, San Diego State University, Arizona State University, Palomar College, Golden Eagle Thoroughbred Horse Farm, Buckridge Plantation and Stables, Advanced Marine PTE., Quinlan Texas Elementary School, Fairbanks Farms, Hunter Industries, Sonance Corp., Owens Brigam Medical, 1st Choice GMAC Realty, Century 21 Realty, Coldwell Banker Realty, Austin Productions, Fairfield Country Club, and Auer Precision Inc. Just to name a few.

Commercial Business: Why use commercial / industrial reverse osmosis systems for business applications? - Designed to produce low dissolved solids water, The filtered water from a reverse osmosis system is typically used for boiler feed, wash water for computer chip manufacture, pharmaceutical process water, micro-electronics and any process where low dissolved solids water is a requirement. We offer specialty reverse osmosis water filter systems for commercial applications such as manufacturing, wineries, coffee shops, cafe's, restaurants, spot-free rinse, labs, Green Houses- Orchards, Groves, Food, Ice, and Beverage Industry, Bottled Water Stores, Electronic Industry, Process Water, Chemical Industry, Electroplating Industry, Electrical Power Generating, Polymer Solutions and more. Business's can now choose from our very best selection of light commercial polished stainless steel TSM wall mount reverse osmosis systems available from 400gpd to 1200gpd pure water capacities. Business's requiring larger filtration capacities can choose from our small foot print vertical mount TV commercial reverse osmosis system available from 2000gpd to 12,000gpd capacities or the horizontal TH commercial/industrial reverse osmosis system framed with caster wheels for easy positioning or relocation. The TH Series is available from 12,000gpd to 24,000gpd capacities.
*Water Efficient, Less Waste Water - Commercial Reverse Osmosis Systems - Our smaller water purification, such as the TSM RO series can achieve just about 50% recovery from the 400 GPD model to the 1200 GPD model. Our vertical reverse osmosis purification units range from about 65% recovery for the TV-2000 to 74% recovery for the TV-12000. Our larger TP & TH Industrial RO Systems run between 75% and 80% recovery. In comparison: *Note: High recovery rate percentages are based on a max. TDS of 1000mg/l (ppm) Recovery % will vary on higher tds levels.
The RainDance Water Systems "SPECIALIZED" Water Treatment Division
Commercial Reverse Osmosis Quick Guide: 2000gpd <> 4000gpd <> 6000gpd <> 8000gpd <> 10,000gpd <> 12,000gpd
Have a question on our water filters? Contact Us Today: Sales@SouthwestWaterTreatment.com
The RainDance Water Systems "LIVESTOCK" Water Treatment Division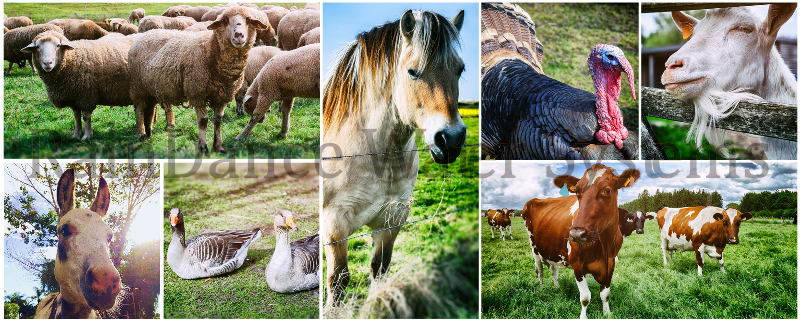 We design water treatment systems from 10gpm to 200gpm with plumbing sizes from 3/4" to 3" to remove high nitrates, sulfates, salty water, chromium, arsenic, chloride, sodium, metals, iron, manganese, sediment, turbidity, cloudy water, insecticides, herbicides, pesticides, fluoride, bacteria, viruses, algae, and protozoa cysts.

We know it can be overwhelming wading through mounds of information when selecting the correct water treatment system for your irrigation, water nozzles, automatic waterers, livestock, horses, dairy, or poultry farm.

Before long your brain is abuzz with different competitors, options, custom features, technology and terminology. Our experienced livestock water treatment support/design team is here to help you understand and address any questions or concerns that you may have.

Contact us at:
Sales@SouthwestWaterTreatment.com
Our renown RainDance Water Systems customer service, support and design team will answer your questions or concerns 7 days a week, typically within minutes​, with honest, easy to understand answers before and after your purchase! We believe in an educated buyer who will buy the livestock water filter he/she needs, with ultimate long term satisfaction
---
Reverse osmosis applications include:
Commercial / Industrial Water Treatment From 400gpd to 1,000,000gpd
Agriculture-Dairy, Cattle, Horse, Swine
Green Houses- Orchards, Groves
Food & Beverage Industry
Pharmaceutical
Electronic Industry
Process Water
Chemical Industry
Electroplating Industry
Electrical Power Generating
Polymer Solutions
And many More.......
If you have any questions on our large selection of commercial water treatment systems, including reverse osmosis, desalination, bottled water equipment, and commercial water purification filters please use our live online chat button, e-mail, or call toll free 1-877-788-8387 to talk to a reverse osmosis representative. You may also view our complete commercial reverse osmosis catalog @ www.raindancewatersystems.com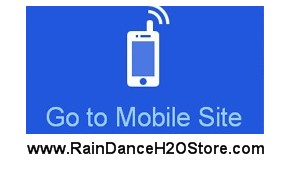 ---