Business Water Treatment Solutions: Commercial Water Purification & Commercial Reverse Osmosis Systems
RO Systems are available with the following options: chlorine/chemical, hard water, sediment and iron pretreatment, water storage tanks, re-pressure pumps, and uv disinfection.
Commercial reverse osmosis systems are suitable for applications such as glassware, rinsing, beverage, solution preparation, and numerous other scientific, commercial and industrial applications. Water purified by reverse osmosis has had often greater than 95% of dissolved ions, and 99% of most contaminants removed. We offer state of the art reverse osmosis systems from stainless steel wall mount to vertical and horizontal mount series to pre-package skid mount purification systems.
Have a "Commercial" water treatment question or would like to request an online commercial water filter quote? Call 1-877-788-8387 - Email: Sales@SouthwestWaterTreatment.com or Use our Contact Form and we will have a commercial water treatment representative contact you ASAP
The RainDance Water Systems "SPECIALIZED" Water Treatment Division
Commercial Reverse Osmosis Quick Guide: 2000gpd <> 4000gpd <> 6000gpd <> 8000gpd <> 10,000gpd <> 12,000gpd
Have a question on our water filters? Contact Us Today: Sales@SouthwestWaterTreatment.com
The RainDance Water Systems "LIVESTOCK" Water Treatment Division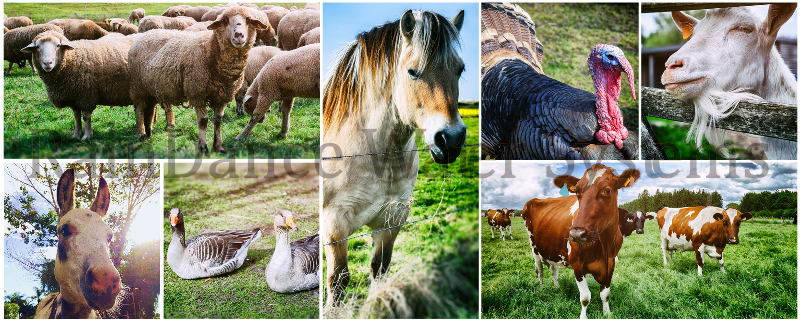 We design water treatment systems from 10gpm to 200gpm with plumbing sizes from 3/4" to 3" to remove high nitrates, sulfates, salty water, chromium, arsenic, chloride, sodium, metals, iron, manganese, sediment, turbidity, cloudy water, insecticides, herbicides, pesticides, fluoride, bacteria, viruses, algae, and protozoa cysts.

We know it can be overwhelming wading through mounds of information when selecting the correct water treatment system for your irrigation, water nozzles, automatic waterers, livestock, horses, dairy, or poultry farm.

Before long your brain is abuzz with different competitors, options, custom features, technology and terminology. Our experienced livestock water treatment support/design team is here to help you understand and address any questions or concerns that you may have.

Contact us at: Sales@SouthwestWaterTreatment.com Our renown RainDance Water Systems customer service, support and design team will answer your questions or concerns 7 days a week, typically within minutes​, with honest, easy to under
---
Reverse osmosis applications include:

Commercial / Industrial Water Treatment From 400gpd to 1,000,000gpd
Agriculture-Dairy, Cattle, Horse, Swine
Green Houses- Orchards, Groves
Food & Beverage Industry
Pharmaceutical
Electronic Industry
Process Water
Chemical Industry
Electroplating Industry
Electrical Power Generating
Polymer Solutions

And many More.......

---

RainDance Water Systems can assist you in all of your water treatment needs. There's no need to go anywhere else. With over 80 years of combined experience in the water treatment business our support team can quickly & accurately answer all of your water filtration questions. Our resources include engineers and water treatment professionals which utilize virtually all known water treatment processes assuring our customers of the most economical, dependable, and environmentally friendly solutions. Our water treatment systems range from residential, light commercial and large commercial / industrial operations.
Our customers include numerous companies, manufacturers, cattle & dairy farms, and households around the world - United States, Spain, Japan, Canada, Taiwan, Malaysia, United Kingdom, and the Bahamas who require water treatment and pure water applications.
RainDance Water Systems customers include: The United States Coast Guard, San Diego State University, Palomar College, Quinlan Texas Elementary School, Hunter Industries, Sonance Corp., Owens Brigam Medical, Coldwell Banker Realty, 1st Choice GMAC Realty, Century 21 Realty, Austin Productions, Fairfield Country Club, and Auer Precision Inc. just to name a few.
If you have any questions on our large selection of commercial water treatment systems, including reverse osmosis, desalination, bottled water equipment, and commercial water purification filters please use our live online chat button, e-mail, or call toll free 1-877-788-8387 to talk to a reverse osmosis representative. You may also view our complete commercial reverse osmosis catalog @ www.raindancewatersystems.com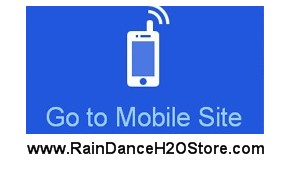 ---