RDWS-Sierra Package Whole House Salt Free Water Conditioner
RainDance Water Systems is looking for ambitious, self motivated, independent dealers and distributors for our environmentally friendly, chemical and salt free whole house RDWS-Sierra Package water conditioners and home drinking water systems.
No Salt Green Solutions Dealer/Installers Wanted!
Are you a plumber, green-business, or contractor looking to expand your existing markets and services? Are you an individual interested in finding the independence and sense of accomplishments that you can only find working for yourself? Becoming a Dealer/Installer of RainDance Water Systems, LLC may be the answer.
RainDance Water Systems, LLC. can provide the water filter products a company like yours needs. We have many products to choose from. We want to be sure that we provide you with The Right Water Filter for the Right Job.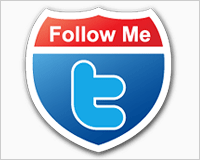 Follow RainDance Water Systems on Twitter. Twitter is a free micro-blogging service that you can follow online or receive updates via IM, E-mail or text messaging. Our Twitter feed includes updates and links to featured Monthly Specials, money saving rebates, alerts, announcements, product updates and exclusive offers available to our Twitter Subscribers. Check out our latest residential, commercial, and industrial water treatment systems available from RainDance Water Systems.
RainDance Water Systems

P.O. Box 2312

Ramona, CA 92065

Phone: 760-788-8387 / Fax: 760-896-6999

---

Online Dealer Application & Information Form

Become an RDWS-Sierra Package & RDWS-Platinum Package Distributor

---